The Beginnings of KJ Poultry
In 2003, a group of individuals from Monroe, New York embarked on an extraordinary mission to launch a brand new poultry company and produce a product with the highest kashuras standard. In addition, they wanted to fill a void felt by customers in the kosher poultry market.
The original plant opened in 2003, but was small with a maximum processing capacity of 4,000 chickens per day. When local kosher consumers began clamoring for their limitedly produced product, customer demand exceeded expectations. As demands for our poultry product continuously grew, we responded by expanding the size of the plant, installing new technologically advanced equipment, increasing the number of full-time workers to over 250, and added more Shochtim to meet these demands. Daily production then increased up to 40,000 chickens per day.
Today, KJ Poultry is a household name that is synonymous with high kashrus standards, uncompromising adherence to the Halacha with a superior taste and quality.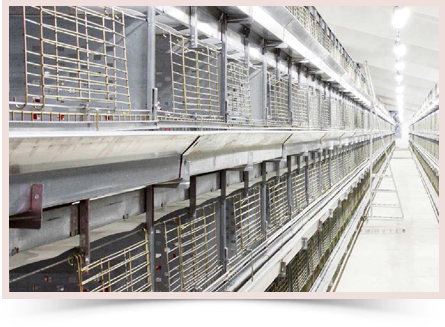 Top Quality and Superior Chicken
A chicken is a chicken is a chicken. Right?
Wrong!
Nothing can be further from the truth. The quality of chickens that are cultivated for shechita vary tremendously from farm to farm. Many variables must be taken into account when considering chickens for purchase.
Nationally, Murray's chickens are recognized by many as being superior to other competitive National brands in the market today.
Murray's chickens are raised in Pennsylvania's lush countryside environment, where they enjoy enriched relaxed lifestyle. This lifestyle provides each chicken with plenty of fresh air along with a vegetable diet free of animal by-products. Our chickens are passionately raised by a selected team of experienced family farmers, and raised free of antibiotics and hormones. After considerable research and plenty of product tests, we chose Murray's Farms as our primary supplier for sourcing us with live chickens, and furthermore our live turkeys.
Combining our high kashrus standards and sourced chickens from Murray's, yields the most desired kosher poultry of the finest quality in today's market. Don't just take our word for it; experience it for yourself and let us know what you think!
It is because of this, our products are kindly nicknamed by many as the "Kosher Murray's Chicken".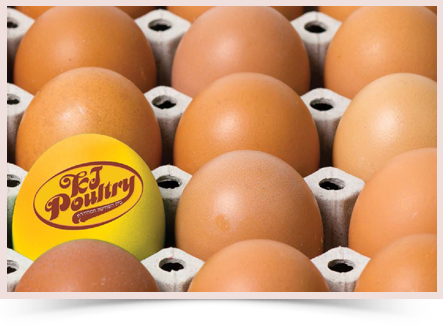 Great tasting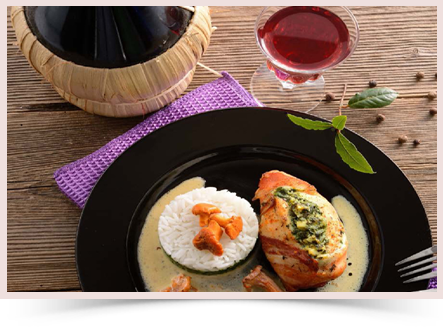 To ensure the highest quality kashrus chickens are produced, we leave no stone unturned. We feel that great taste begins at the farms. This is why our Pennsylvania Dutch raised chickens are fed a healthy proprietary all-natural vegetarian diet that is free of animal by-products. Each chicken is raised without the use of "antibiotics" or "hormones".

Our products are well-known for their superior taste and worthy of the most discriminating palates. One bite of our product and you will personally agree that we produce an exceptional quality product that is amazingly juicy and tender, with a taste that stands-out above the rest without compromising our high kashrus standard!
Facts About Kiryas Joel Poultry
Operating under USDA Inspection since 2003
Harvests up to 40,000 chickens daily
Largest Kosher Poultry establishment in New York State
Employs over 250 full-time employees
Only Jewish members of the community salt each chicken
Staffed with up to 70 local Shochtim & Bodkim from Monroe , NY
Checks each chicken & turkey for ruptured or hemorrhaged leg tendons
Harvests approximately 80,000 turkeys annually