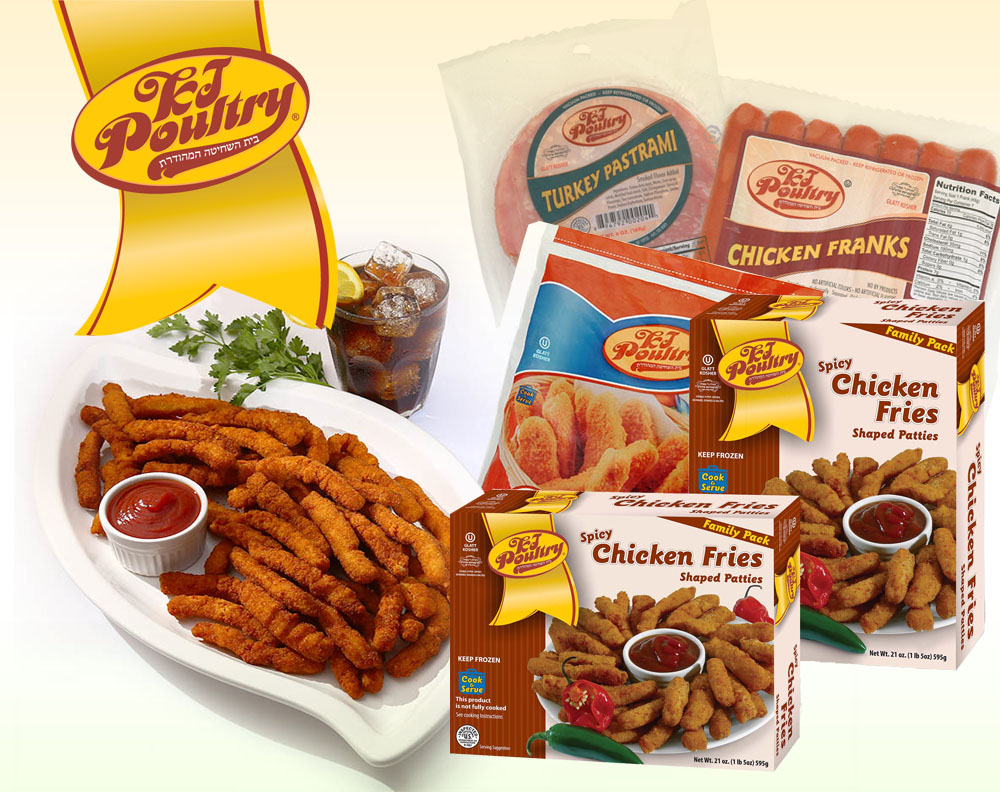 In 2003 we established our kosher processing plant in the New York State, Mid-Hudson Valley Region where we remain today. KJ Poultry Processing is the largest kosher poultry plant in New York State employing over 250 employees. We are locally owned and operated, and backed by the community of Kiryas Joel.  We produce the highest quality kosher poultry products under strict Rabbinical Supervision. We are also steadily increasing our loyal customer base and expanding our sales throughout the United States.
Our operations are conducted in an up-to-date United States Department of Agriculture (USDA) inspected facility. Commitment to delivering the highest quality products with the highest kosher standards under strict Rabbinical Supervision to each supermarket shelf and customer is our priority. Each kosher supervisor and rabbi ensures that all superior standards of kashrus are met. Many of our non-rabbi and kosher supervisory positions are members' of the Kiryas Joel community. Each rabbi and kosher supervisor overseeing the kashrus process are highly skilled in kosher techniques consistent with kosher law.
At KJ Poultry Processing we produce a wide variety of chicken and turkeys products. All of our products are available in bulk packaging for distribution and food service, in retail packaging for display at supermarkets, or other retail trade. Finished product handling and storage is especially emphasized to ensure product safety and quality are never compromised. While insuring quality and safety of all products, at KJ Poultry Processing we ensure with great emphasis, the integrity of our kashrus certification which is commonly accepted amongst all segments of the kosher market place.